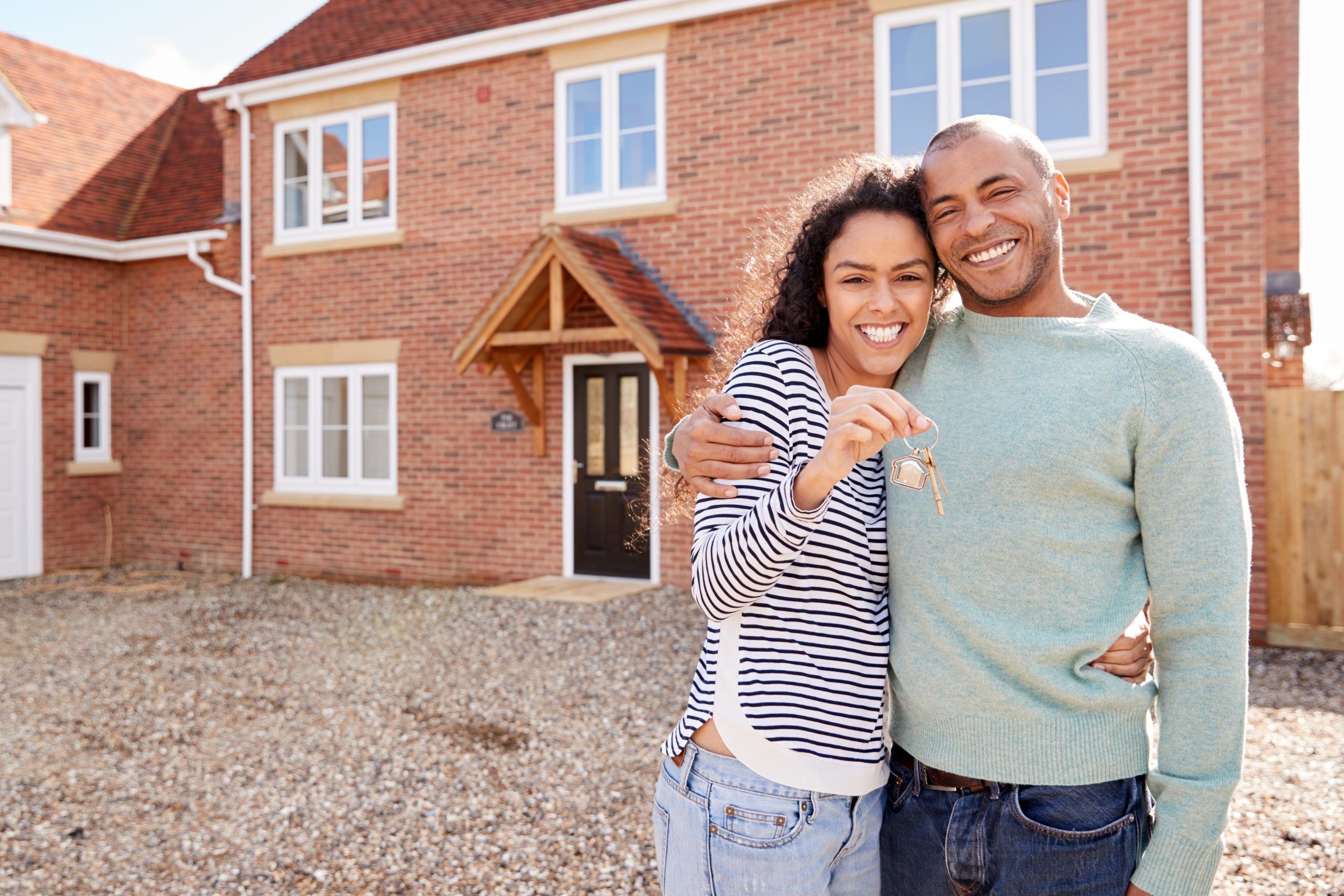 The government's First Homes initiative will enable first-time buyers in England to apply for discounts of up to 50% on a new-build property. This could give keen buyers discounts of up to £100,000, but the scheme has also caused property experts to predict a "scramble". Demand for the new "cut-price" homes is expected to exceed supply, and possibly even adding more fuel to the house price boom.
This is great news for any first-time buyers in Plymouth, allowing younger buyers to get on the property ladder whilst staying in their local areas. New build homes in Plymouth could be bought at lower prices if applications to the First Homes scheme are accepted, exciting news for anyone in the market for their first home.
Here to benefit communities and first-time buyers
The scheme is aimed at any first-time buyers in the location where the properties are built. Many of these locals are expected to be key workers, like NHS staff and other frontline workers (e.g., delivery drivers and supermarket staff). The First Homes scheme aims to get young buyers onto the property ladder through homes discounted at least 30% of the true market price. Some local authorities will be able to give a Karger discount (of about 40% to 50%), however, this will only be done "if they can demonstrate a need for this."
This initial price cut will benefit communities in the long term, as the discounted price will be passed on with the next sale of the property to more future first-time buyers. This will mean the chosen homes will always be sold below market value, allowing the scheme to benefit "local communities, key workers, and families for generations to come." The goal is to support local people who struggle to find affordable market prices in their area. Instead of moving away, these first-time buyers are now able to stay in their communities.
Due to years of house prices rising, many younger buyers have put homeownership out of their minds. The current housing boom, fed by stamp duty tax breaks, has caused double-digit annual price growth and subsequently leaving more first-time buyers left behind. Applicants who can afford to buy a First Home without a mortgage will not be eligible, the government is making sure the homes go to local communities and don't get bought up as investments.
The First Homes initiative is targeted at first-time buyers only, if a household has a combined annual income of £80,000 (or more than £90,000 in Greater London), applicants won't be accepted. Some local councils will be able to set some of their requirements, these could be prioritizing key workers or locals. 
Price caps will also be enforced, this means that after the discount has been applied, the buyer won't be required to pay more than £250,000 (or £420,000 in Greater London). Councils will be able to make the case for imposing lower price caps in individual circumstances, however.
Friday the 4th of June saw the initial First Homes properties on the market in the opening phase. These were situated in Bolsover, Derbyshire. More homes will be available to first-time buyers through the scheme as time passes. A further 1,500 homes are expected to come on the market in the autumn, and then another goal is to have "at least 10,000 homes a year being delivered in the years ahead, and more if there is demand".
Housing secretary Robert Jenrick stated, "First Homes will offer a realistic and affordable route into homeownership for even more people who want to own their own home."
Looking for a new home in Plymouth? Let us know your thoughts on the new First Home initiative!