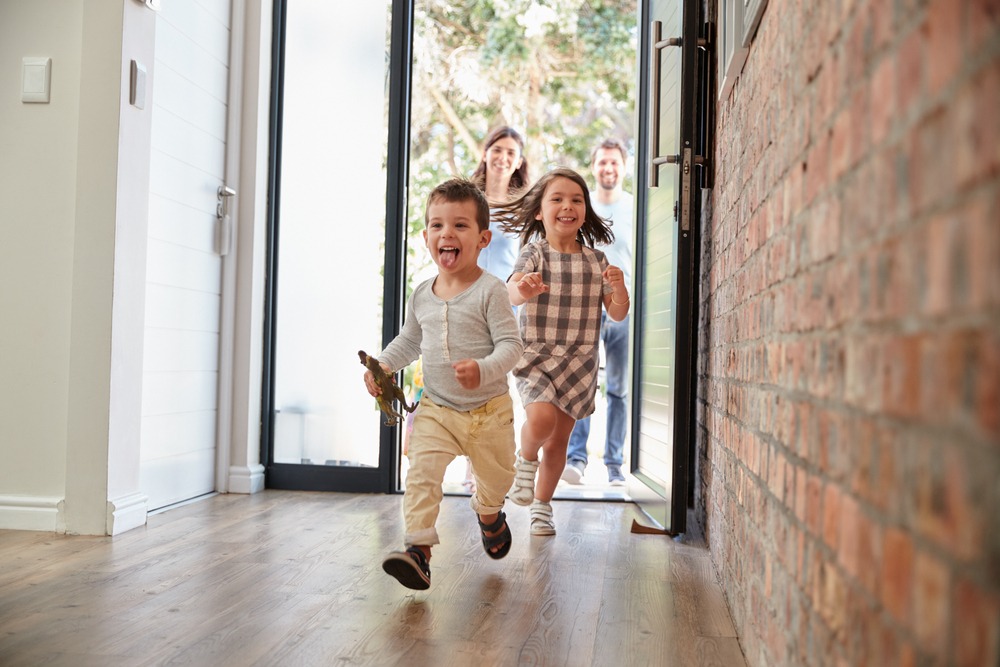 Choosing your future home is an exciting experience. There's nothing like the feeling of exploring possible houses and imagining your family thriving there.
If you're looking for family homes in Plymouth, there are a few areas that should be on your radar. Before you jump into the home search, make sure you investigate some of these popular family-friendly areas.
We've researched the best areas for family homes in Plymouth, so you don't have to! Whether you're starting your property journey or mid-search, take some time to inspect these popular areas.
Keep reading to learn more about buying in Plymouth!
Why Should You Settle Down in Plymouth?
Plymouth has a unique charm that you won't find in any other UK city. With modern hospitality options and a beautiful coastline, this city is ideal for raising a family.
Did you know Plymouth was also voted the second-best UK city to raise a family in? Plymouth offers families childcare at (approximately) £525 per month, and the city also boasts more child-friendly attractions than other locations in the report.
Whether you're a Plymouth local or new to the area, there are many reasons to settle down in this city.
Which Areas Are the Best for A Young Family?
Plymouth has a lot to offer, but make sure you check out nearby areas too. Here are some of the best places for family homes in Plymouth.
Peverell
Located in central Plymouth, Peverell is perfect for keeping a balanced family life and living close to the city centre. Peverell allows families to enjoy the nearby city amenities, but it also features Central Park – the city's most significant green space.
The houses available in Peverell consist of Edwardian terraced houses and semi-detached 1930s properties. This area is seen as safe to invest in, as the housing is good quality and there are few social issues. Peverell is a popular spot for first-time buyers and families. If you move here you can expect a community of like-minded property owners!
Peverell offers all the amenities needed for a growing family. With two GP surgeries, a range of shops, pubs, and three schools nearby, this area includes all growing family needs.
Plympton
If you're interested in buying in Plymouth, consider Plympton. This old town has attractive antique architecture and used to be an ancient stannary town. Plympton is a residential area located five miles east of the city centre.
Plympton offers residents the Ridgeway Shopping Center, health centres, dental surgeries, and it even has a National Trust point of interest. Here you'll find the Saltram House and grounds, as well as the ruins of Plympton Castle.
There are eight local primary schools to choose from, plus two secondary schools. Plympton also features regular bus services to the city centre, East Devon and Cornwall, leaving you connected to other local areas.
Plymstock
Plymstock is made up of a collection of small villages located south of the city centre. This quiet suburb offers good-quality housing, various shopping options, popular schools, and a low-crime status. Plymstock is also located close to beaches, ideal for a family day out!
One of the key factors that draw families to this area is the high-performing primary and secondary schools. Many of the schools here are Ofsted outstanding and have a high satisfaction rate.
The housing options here are very diverse. From detached houses and modern apartments to luxury homes and period cottages, buyers can choose which home suits them best.
Other Popular Areas:
If you're still unsure about family homes in Plymouth, try researching some of these additional family-friendly areas.
The Hoe. This area is full of history and excitement, perfect for keeping children busy. While The Hoe is often seen as a place for a day out, it's becoming more and more popular for families to settle.
Mannamead. This suburb is leafy and green with large period houses and private schools. Mannamead is seen as a desirable residential area, and it has been named one of the 14 conservation areas within Plymouth. The BBC local studios are based here too.
Stoke. This suburb is affordable, close to the city, and it also offers Ofsted outstanding education. Stoke is also well connected with close-by train stations and bus links to the city centre.
The Takeaway
Many areas close to Plymouth are still hidden gems. It's always good to thoroughly research the nearby suburbs and the city centre. Plymouth is one of the best cities in the UK to raise children, so start your property journey now!
Here are Pilkington Estates, we're passionate about helping families find their forever home. If you're buying in Plymouth or looking for family homes in Plymouth, get in touch with our team today.