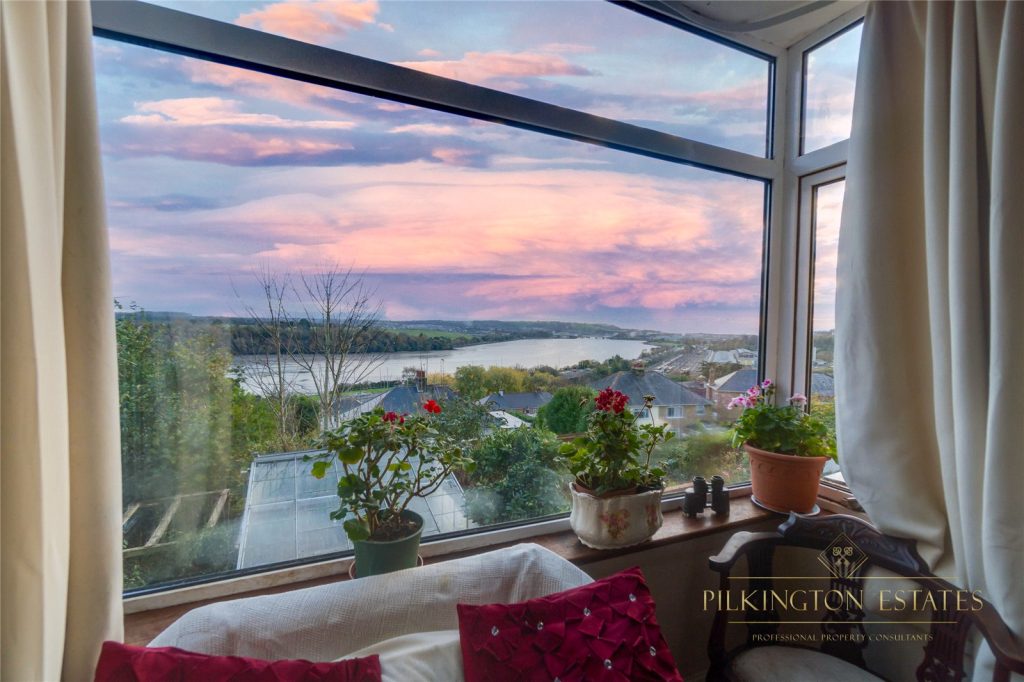 Let's face it, buying a house comes with lots of challenging decisions. From re-arranging your items to selecting a new area, the process isn't a walk in the park.
The first step for many is deciding on a new area. Once you've got an idea of where you want to live, you can start listing the specifics you want from a house. But, what do you do if you're unsure where you want to go? How can you make such a big decision alone?
If you're at the start of your moving journey, we're here to help. Plymouth is a large area, so we've curated a list of the best houses on the market right now to make your decision easier.
Ready to get decisive? Here are the best houses for sale in Plymouth this summer.
If you're looking for houses for sale in Eggbuckland, Plymouth, this Riddle Close property could be for you. This sought-after area attracts buyers yearly, thanks to its family-friendly nature and multiple amenities.
This home boasts three bedrooms, one bathroom, and one reception room – ideal for anyone who wants to settle down with children. An essential bonus of Riddle Close is its cul-de-sac design, so make sure you book a viewing before the property disappears.
Situated in Stoke, this first-floor flat is here to provide spacious living in a well-connected area. This flat has space for you and your loved ones, with two bedrooms, a bathroom, and a reception room. Plus, you'll never have to worry about parking again, thanks to an allocated space behind the building.
If houses for sale in Keyham, Plymouth are on your list, consider this area. Though Stoke is south of Keyham, it provides trustworthy transport links to Cornwall and Exeter, and it's closer to Plymouth city centre.
Dreaming of houses for sale in Devonport, Plymouth? Meet our Albert Road maisonette. Though this property is located in Stoke, you're just northeast of Devonport and well-connected to the area.
This property provides two bathrooms, three bedrooms, and one spacious reception room. A key bonus of this space is the property's large windows, ideal for anyone who wants an abundance of light. Note that this is an investor-only property!
When looking for houses for sale in Efford, Plymouth, don't ignore Fairview Avenue! This location is also great for anyone searching for houses for sale in Laira, Plymouth, as the road is east of both areas.
This property comes with three bedrooms and unbeatable views. Here, you can enjoy Saltram's landscape and views of the nearby estuary. Alongside these popular features, the house offers an attic space, an open plan kitchen, and a large family bathroom – everything a family needs to thrive.
Located in Elfordleigh, this property is ideal for anyone looking for a luxury space. With an impressive six bedrooms, four bathrooms, and three reception rooms, this property is here to cushion your family and guests if you wish.
Located northeast of Efford, this is a must-view for anyone searching for houses for sale in Efford, Plymouth. Remember, always look around your target location to see what local areas can also offer.
The Bottom Line
Where do you imagine yourself in a year? Whether you have a clear vision or no idea, allow Pilkington Estates to guide you into the future. Our team is dedicated to your dream home with a vast network of properties and expert estate agents.
Explore the best Plymouth has to offer today. Contact our team online here.
Want to learn more? Find out Plymouth-based blog content here.