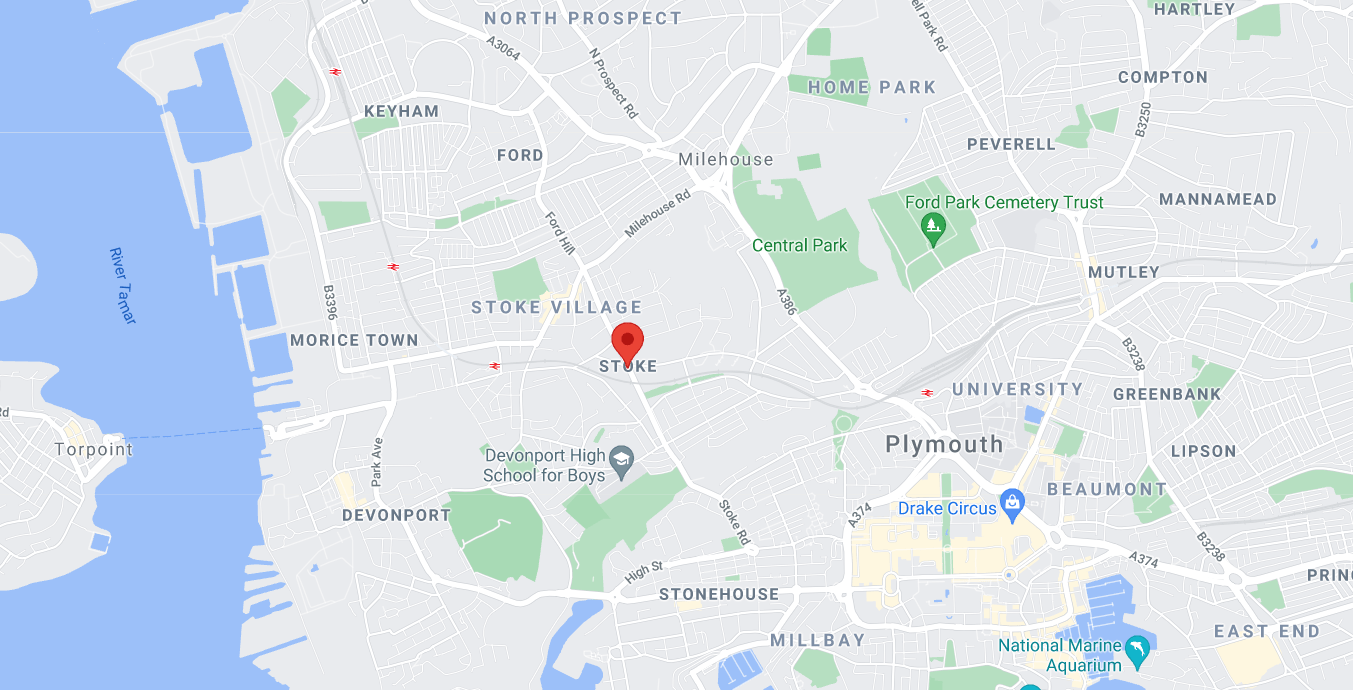 Stoke, Plymouth could be your next home, but what are the perks to living in this area? Also known by its historical name Stoke Damerel, this suburb has caught home buyers' eyes due to its affordability, good schools and of course location near the beach.
What are the schools like in Stoke?
Schools in the area are deemed good by Ofsted, making it a great area to raise a family by the coast. There is a range of primaries including Stoke Damerel, Morice Town and College Road all situated in the residential areas. Stoke Damerel primary holds approximately 320 students between the ages of 4 to 11. Stoke also boasts an Ofsted "outstanding" community college, as well as the Devonport High School for Boys which educates pupils from all over Plymouth and areas of west Devon and east Cornwall.
Worried about transport? You shouldn't be, Stoke is only an hour's drive away from Exeter or St Austell and local buses are always running to keep you mobile. The local train station is Devonport station, which is run by Great Western Railways, and you can reach Exeter in an hour and a half for a single fare of £10.60. Plymouth Bus also provides a quick link from Stoke into the center, great for those who want to visit the city.
Stoke was historically part of Devonport, England before 1914. However, Plymouth and Devonport ended up joining Stonehouse and the area took the name of Plymouth. Stoke ended up being one of the inner suburbs of this area! When walking around the town, you'll notice various private houses dating back to the Victorian and Georgian eras, hinting at Stoke's rich past. The local parish church is also a notable landmark for its architecture and historical connections.
What facilities does Stoke have?
Stoke Village is also home to over 50 small businesses and unique shops on their high street. This is a great place to grab some good, financial services, get your hair cut or have a pint. This historic high-street has most services alongside 8 pubs and restaurants. Free parking is available to ensure you can enjoy the local facilities at a low cost.
Stoke is near the Plymouth Life Centre, a complex with one of the largest aquatic facilities in Southern England (second to the Olympic Village) and it also houses one of the newest wheelchair rugby teams in the UK called the West Country Hawks. This is a great place to get active through swimming, going to the gym and even taking on a climbing wall. There's also the Barbican, another popular area for shopping, good food and art galleries – all on the gorgeous waterfront.
If getting active isn't always your thing, you can take a five-minute bus trip to the Royal William Yard. This area used to be an old naval victualling yard but has been developed and regenerated into a waterfront bar and restaurant area. This is a great place to rewind and socialise in a contemporary setting. Not only that, but once a month a food market and an open-air cinema is hosted.
What are the house prices like in Stoke?
Are you looking for property for sale in Stoke, Plymouth? House prices generally vary between £350,000 to £500,000 for large detached, with smaller detached houses selling for £200,000 to £350,000. Semi-detached properties often go for £200,000 to £425,000 and historical town houses for £225,000 to £370,000. Terraces can command between £100,000 and £270,000. Popular streets of Stoke are Millbridge and Wilton Street as these terraces were first built to house dockers and have a historical charm.
So, are you interested in Stoke? Let us know your thoughts on the area!