Professional Property Marketing
At Pilkington Estates, we specialise in making your property look irresistible to potential buyers. Our professional property marketing lets your buyers fall in love with your property at first sight. We use high-end photography and state-of-the-art video and drone technology to put your property in the spotlight, raise interest with your ideal buyers and achieve top-end sales prices.
We always offer professional property photography services to help you rent out or sell your domestic or commercial property. Unlike other agencies, we don't just send out a member of staff with a camera. Instead, Pilkington Estates works with one of the most in-demand production companies in the South-West to ensure every property photographed is to the highest standards in the property market. The company we work with has decades of experience in professional property photography. They organise and execute professional photo shoots for your property, creating images that stand out. Our partner's industry experience and skill always ensures that your properties are captured at their best when up for sale. Photos are always carefully curated to help attract a large number of suitable buyers.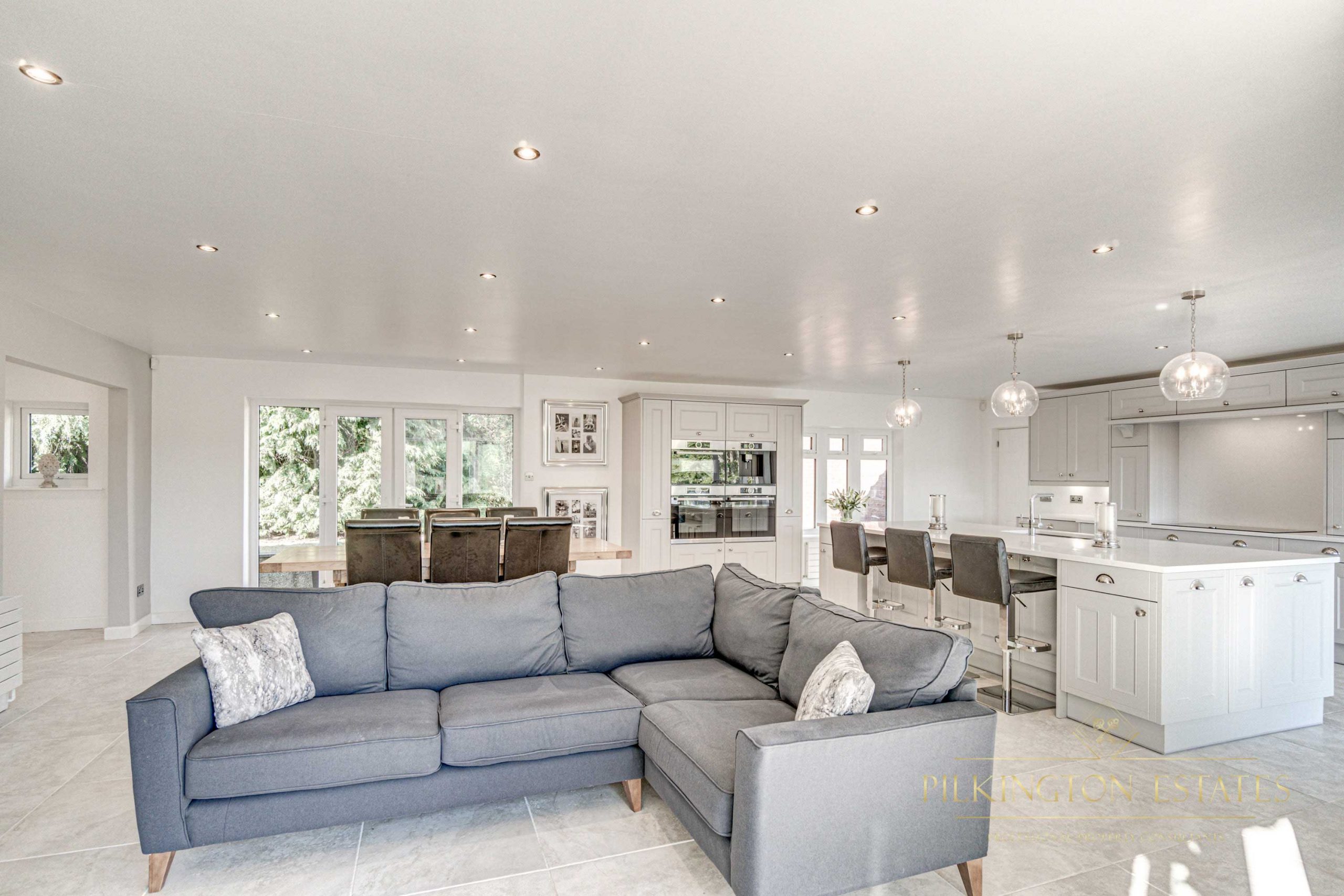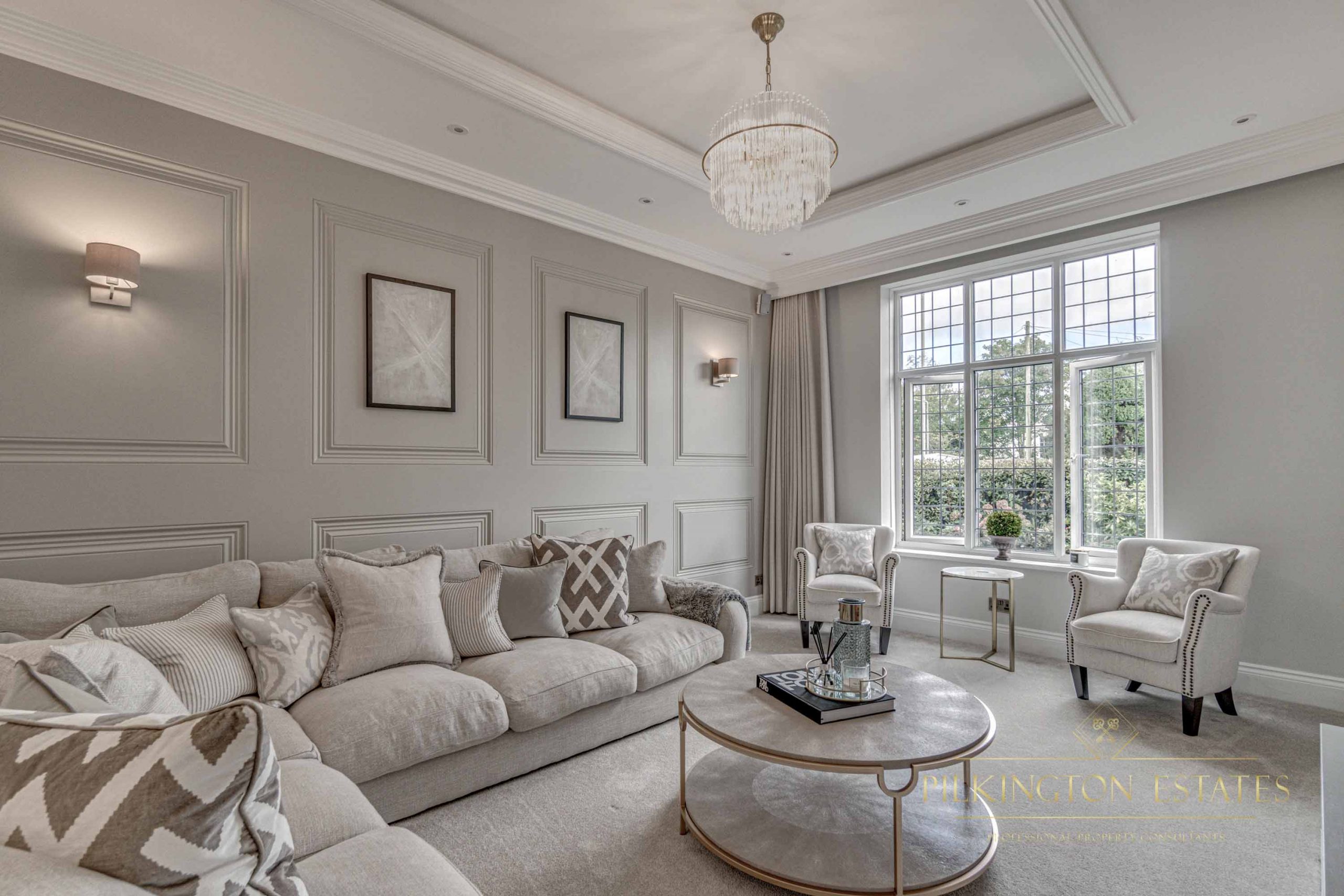 Professional Home Staging
Our team will help you impress potential buyers and investors by styling your property in a way to highlight its unique features and help its personality come across. With our extensive knowledge of the property market in the Plymouth area and our market-leading experience in home staging, we help you to do more with your homes and help potential buyers picture themselves living there.
We understand that giving potential buyers an overview of the land is just as important as showcasing the inside of the property. Drone footage is essential for allowing potential buyers to understand the scale and full picture of your property and any spectacular views near it. We work with experienced drone operators in Plymouth who can add an engaging birds-eye view to your property marketing package. Our team is here to help give guidance every step of the way through the property marketing process.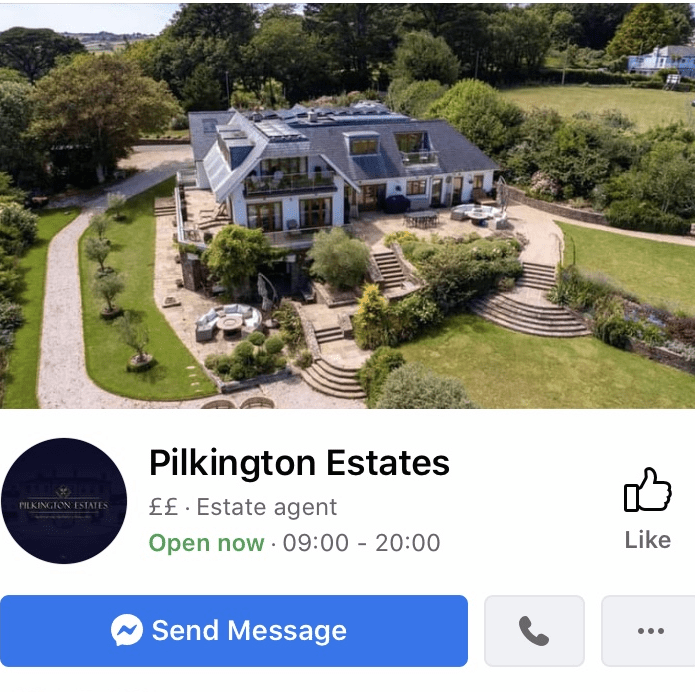 Social media is an essential platform for property sales. We offer a package that will promote your property to a wide range of buyers to ensure you find the right one for you. A social media package will include dynamic posts and high-quality photos of your property, all curated by our experienced team.
A solid social media package is key to tapping into more buyers and showing off your property. Pilkington Estates boasts almost 7000 followers on Facebook, more than any other agent in the Plymouth area, ensuring your property reaches a wide customer base.
Our team is well-versed in navigating the online landscape, so if you're not clued-up in the dos and don'ts of social media there's no need to worry – we've got your back!
Stand out on Rightmove
and Zoopla
Our team also hand-pick premium listing and feature property upgrades on Rightmove and Zoopla to make sure your property is advertised on the country's leading property platforms.
Some agencies charge up to £600 for these upgrades alone – at Pilkington Estates, it's included in your property marketing package. It means your house for sale in Plymouth is seen by the biggest and most engaged audience of home hunters. Zoopla alone have 55 million visitors a month while Rightmove, the largest portal, have more than 130 million page visits and achieve more than 4 million enquiries a month.
Photos are great tools, however, we also offer high-quality videography services which enable buyers to get an immersive feel of your property. We make sure that through videography, potential buyers can feel the space and see details that photos don't always highlight. Walkthrough videos are important for catching the atmosphere of your property, and we take great pride in producing exceptional videos. Our team are experts in utilizing video as a tool for enhancing your home, helping you attract buyers in no time and help improve initial offers.
We Make Sure Your House is Market-Ready
Here at Pilkington Estates, we understand how important visuals are when putting your property on the market to attract the most discerning buyers. Using photography, videography and social media, we create an excellent portrait to engage and interest buyers. We understand how to put your property in the spotlight, so it stands out from the crowd.
Contact us now for a quote on our services, our team is always happy to help!