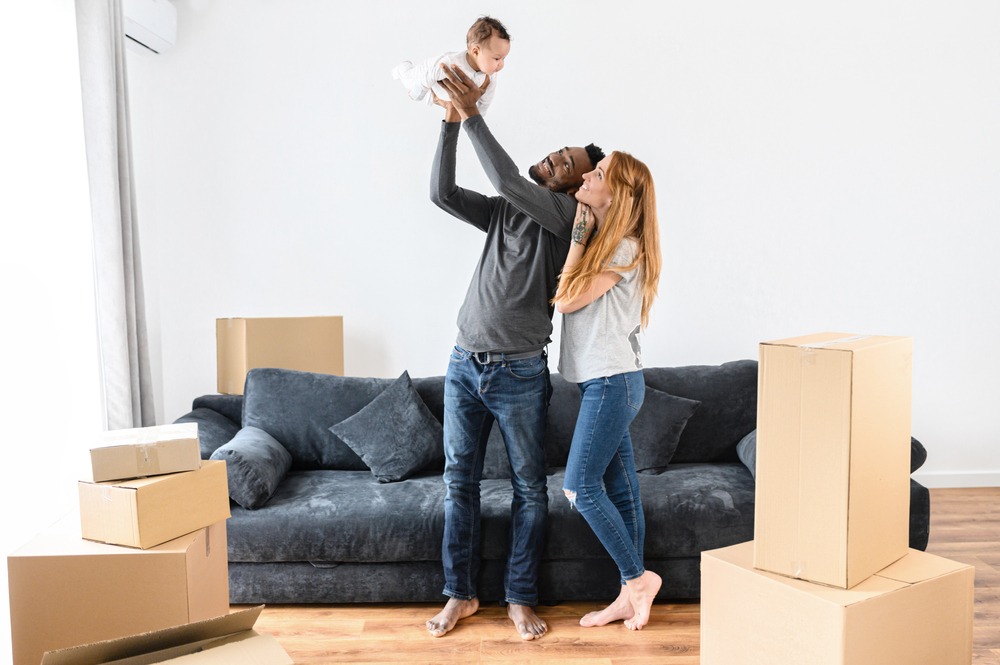 Meta Description: Starting a family is an exciting step, but are you settled in your forever home? Explore family homes in Plymouth here.
Introduction
When looking for family homes in Plymouth, it can be challenging to know where to start. Plymouth is a modern city with the perks of a traditional seafront, ideal for starting a family. Whether you're new to the area or not, we're delighted to help you on your journey for family homes in Plymouth.
In this article, you'll find the top seven properties in the market right now. There are options further afield for those who want to enjoy the peace of family life, and there are homes nearer to the centre too for those who want to be in on the action too. No matter your needs, we've got options for all budgets, locations, and family sizes.
What should you look for in a family home?
Before we jump in, we'll quickly recap what elements you should be on the lookout for when deciding on a new family home.
The top features for families include:
Space to grow your family
Space for storage and personal items
A functional home layout
A garden or good outdoor space
Multiple parking options
Nearby schools
Family-friendly attractions close by
Luckily, nearly all Plymouth-based communities have access to high-quality schools and areas of natural beauty. With lots to do in the centre and excellent transport links to London and Cornwall, you'll never be at a loss for a family day out!
Ready to explore family homes in Plymouth? Scroll down to see what the Pilkington States team has to offer.
Located in popular Saltash, this property is ideal for those ready to put down some roots. The property offers four spacious bedrooms, two bathrooms, and two further reception rooms. You can also find a sizable garage, a multiple-parking driveway, and a generous rear garden too.
Explore the property here.
This three-bedroom home sits in the idyllic Saltram Meadow area. Murhill Lane can offer you some respite from the busy school run if peace and quiet are essential to you and your growing family. The property also features three bathrooms, including an en suite in the master bed. A key benefit to this home is that it's south-facing and a suntrap in all seasons.
Explore the property here.
Want to be closer to the city centre? This Plymouth-based home could keep your family in the loop. With three bedrooms and a rear garden, this property is well-equipped for family life. There's also a loft room that could serve as a home office or playroom for children.
Explore the property here.
If you want a property with extra space for a growing family, Budshead Road could be your next residence. This spacious property offers four bedrooms, two bathrooms, and two reception rooms. Not only that, but the property is close to Plymouth centre, allowing residents to enjoy city and family life.
Explore the property here.
Situated in Liskeard, west of Plymouth, this home is ideal for those ready to start a family. With an abundance of greenery and transport links to Plymouth and Cornwall, this area offers a mix of city and country life. The Donierts Close property has two bedrooms, one bathroom, and two extra reception rooms.
Explore the property here.
Nothing says family life like a quaint cottage. If you're ready to take the next step, take it in this terraced cottage in Turnchapel. Located close to the seafront and a short journey from the centre of Plymouth, your family will grow surrounded by a positive local community. The cottage provides two bedrooms, one bathroom, and a separate reception room too.
Explore the property here.
If you're not ready to give up city life, this Fairview Avenue property will allow you to start a family in the heart of Plymouth. With three bedrooms, a basement, and a garden, this property has ample space for you and your loved ones to enjoy.
Explore the property here.
Are you ready to move?
Though there are many family homes in Plymouth, we want to help you find an option that ticks all of your boxes. When you work with the Pilkington Estates team, we'll be by your side every step of the way to ensure a smooth and satisfying move for your family.
Interested in buying or selling? Find out more about our trusted moving process here!