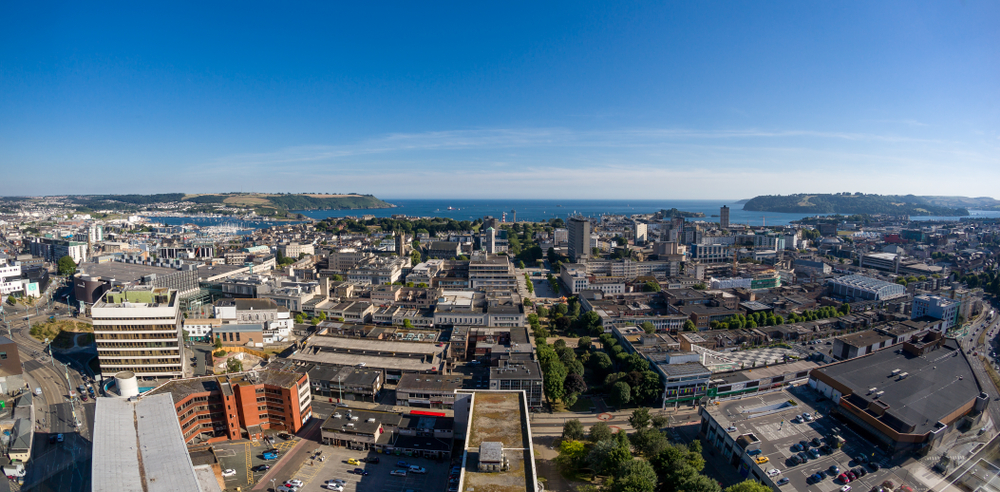 Ready To Start Your Life In Plymouth?
Moving cities is exciting, but you want to be sure about the area you're moving to before going ahead with the deal.
Plymouth is an up-and-coming destination for UK residents; especially now, as many job positions are remote. Why stay in the big smoke paying premiums when you can live a laid back life by the sea? 
Many young professionals are moving down south, increasing the hustle and bustle in popular Plymouth neighbourhoods. But, which are the most popular?
We've compiled all you need to know if you're considering a move to this gorgeous British city. Keep reading to see what areas you should investigate if you want to explore Plymouth's vibrant atmosphere.
Stoke 
One key area all buyers should consider is Stoke. This Plymouth area has been trendy since the Guardian published an article about the perks of living in this neighbourhood.
With over 50 small businesses and free parking along the main high street, there's always something new in Stoke. Residents can enjoy the local historic architecture and dine-in restaurants in all seasons. There are also eight different pubs – perfect for any social butterflies!
Stoke is also popular due to its reliable transport links. The area is an hour from St Austell and Exeter, plus you can access the local Devonport train station. Buses frequently run to the Plymouth city centre, allowing you to visit the city whenever you want.
Plymouth Hoe
Plymouth Hoe, also known as just "The Hoe", is a coastal area that faces Drake's Island. This area has strong historical links, and it's a popular place for tourists to visit in the summer months. Don't let that put you off, though, as this area is busy and bustling with a cheery atmosphere.
This area boasts a range of eateries and shops, allowing residents to enjoy a range of different cuisines. Local residents can also find a range of amenities, such as banks, grocery stores, and health facilities. Not only that, but this area is close to the Plymouth city centre too.
If you want to live among the action, consider The Hoe on your home search.
Plympton
If you're keen to get away from the city and relocate to Plymouth, we'd suggest exploring Plympton for your new home. This area is five miles from the city centre, giving residents some distance. Ideal for anyone who wants the best of both worlds.
Plympton is a historic town with beautiful streets and ruins of Plympton Castle. Alongside ancient artefacts, residents enjoy health amenities, grocery stores, the Ridgeway Shopping Center, and eight different primary schools.
This is a popular location for anyone looking to raise a family close to the centre. You'll be close enough to the action, but you can also enjoy quiet time when needed.
The Takeaway
Whether you're ready to move or not, exploring a range of areas is essential before deciding. Plymouth is an area with rich history, exciting social opportunities, and a growing younger generation. Enjoy this coastal city today!
Want to learn more about Plymouth? Explore our Plymouth properties for sale here. You can connect with the expert Pilkington Estates team here.