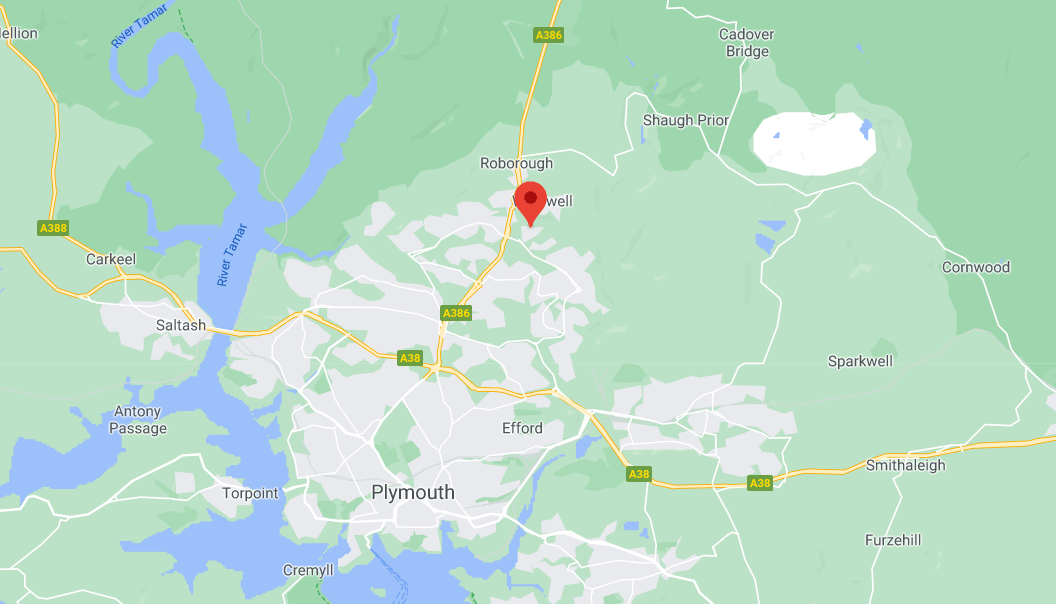 If you're drawn to Plymouth for its coastal charm, but don't want to be living in a busy area, try Glenholt. This quiet neighbourhood on the northern boundary of Plymouth has a greener landscape than Plymouth centre, however it's only 4 miles away from the city, giving residents the flexibility to enjoy some peace and quiet and pop into the shops as they please – it's the best of both worlds here. Glenholt is a friendly community that likes to enjoy life and the natural beauty of the area. Here's all you need to know if you're looking for property for sale in Glenholt.
Is Glenholt well connected?
There are good transport links to Glenholt if you have a car, as the A386 runs along the neighbourhood's western side. This is good for anyone who needs to commute to work. Plymouth airport is a stone's throw away on the south of Glenholt, however this base ceased operations in December 2011. Buses are available to take you into the city, these are frequent, and the journey only takes 40 minutes. The George Junction Park and Ride is also situated just outside of Glenholt, allowing residents to visit Plymouth, Derriford Hospital and Milehouse for a small fee.
What facilities does Glenholt have?
If you don't fancy heading to Plymouth centre and want to enjoy the peace in Glenholt, there are still shops and amenities at your doorstep. Glenholt boasts a large superstore, a small local center, and various other shops (such as a post office and electronics stores) in the northern area of the neighbourhood. Glenholt doesn't have any schools in the neighbourhood, however there are primary schools in nearby Woolwell or Estover.
What are Glenholt's attractions?
The main highlight of Glenholt is its natural beauty. This neighbourhood is by the gorgeous Tamar Valley and Dartmoor National Park, the perfect location for anyone who loves the great outdoors or walking. Dartmoor National Park is only two miles away and offers a range of activities, from short walks, lengthy trails or guided walks – you can find it all. There are 368 square miles of woodland waiting to be explored. Residents also visit the Tamar Valley often; the river Tamar divides Devon from Cornwall, and you can discover this history in the museum. If museums don't take your fancy, there's also pleasant walks and interactive historical exhibits.
Beaches are also a key feature when living in Glenholt, a short journey, and you can visit Plymouth's coastline to bask in natural beauty and unwind. There's nothing more calming than living by the coast. A reason many of Glenholt's residents decided this neighbourhood.
What are the house prices like in Glenholt?
If you're looking for property for sale in Glenholt, Plymouth, here's all you need to know. Over the last year properties in Glenholt had an average price of £321,250 and the majority of sales were detached (selling for an average of £341,667). Semi-detached houses sold for £260,000 on average and overall sales in the neighbourhood were 15% up since 2016.
Glenholt is an ideal place to relax with friends and live life at a slower pace, surrounded by Plymouth's natural beauty. Are you interested in this area? Tell us why!