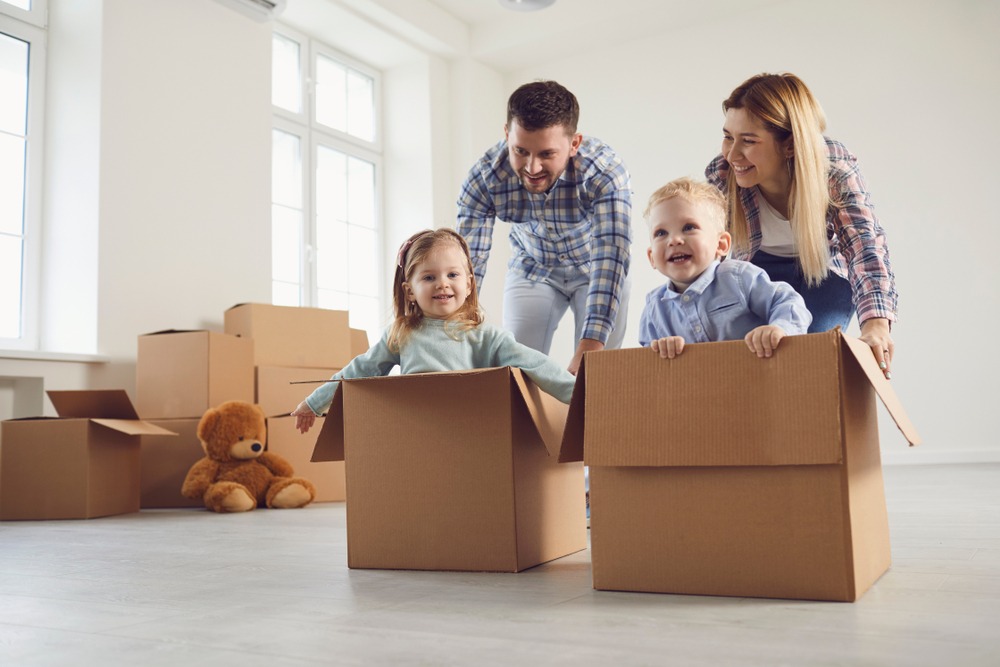 Whether you're looking to start a family, or perhaps you already have children, Britain's Ocean City should be on your list of cities to research when you're thinking of buying a family home. Plymouth is popular with young parents, offering them all they need for a thriving family life.
Plymouth has recently been voted the second-best city in the UK to raise children in, beating out other large cities like Bournemouth, Manchester and Birmingham. Let's take a look and see what makes this area so great for family life.
The second best UK city to raise children in
Only beaten by one city, Plymouth did extremely well in PlayLikeMum's ranking of the top UK cities to start a family in. This research was conducted by looking at factors like schools, things to do, eating out, earnings, safety, and affordable housing too.
Plymouth came out at second best in the UK, only beaten by Liverpool. However, Plymouth did win two categories, including Things to do and Cost of Childcare. Unlike other UK cities, Plymouth offers 20.63 kids attractions per 100,000 people and the average cost of childcare is £525 per month for private services. Liverpool had the highest number of schools deemed "Outstanding" and Brighton and Hove had the most child-friendly restaurants per 100,000 people.
In third place was Newcastle upon Tyne and in fourth was Bournemouth. Bolton came in fifth place, followed by Birmingham and Manchester too. Surprisingly, London came in last in 25th place with the lowest scores for childcare costs, safety, housing prices, and the lowest overall score.
What does Plymouth offer?
When it comes to great attractions for kids, Plymouth is up there as it has a range of indoor and outdoor activities. From the Plymouth Mystery Treasure Trail to the National Marine Aquarium, there's never a dull weekend if you're growing up in this coastal city. There are also the docks and waterfront too, perfect for taking the kids for an afternoon out by the seaside.
The Plymouth area boasts a range of primary and secondary schools with great Ofsted ratings. Whether you want a city-centre school or a school in a quieter area, there are lots of high-quality educational institutions to choose from.
Another benefit to raising children in Plymouth is the great leisure and sports facilities available there. Kids benefit from being active, so parents in the city love visiting the multiple swimming pools, the lido and the Plymouth Life Centre. This centre is one of the country's leading leisure venues that offers a 12-court sports hall, indoor bowling, climbing walls, and an Olympic size swimming pool.
Great fun for all the family
From exciting attractions to well-rated schools, Plymouth has all you need when raising a family. Not only that, but the bustling waterfront area has lots of restaurants and bars for parents too! If you're interested in buying family homes in Plymouth moving to the best city to raise children in the south of the UK don't hesitate to contact our team today.
Let us handle the hassle of moving for you. Find out more about the Pilkington Estates services here.