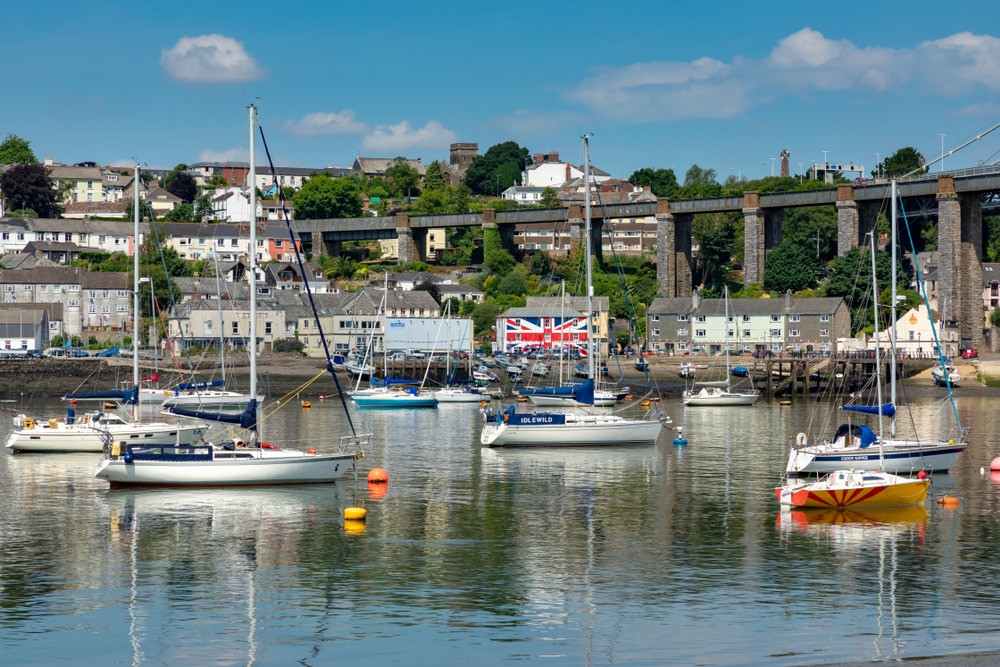 We're excited to announce the opening of our new Saltash office! The new Pilkington Estates office is located in the heart of Saltash, just across from the Tamar bridge. Our team is excited to be working in this area, and we can't wait to help you find your dream home by the Cornwall border.
Are you interested in a property in the Saltash area? Keep reading to find out more about the "Gateway to Cornwall"!
A Rich History
When you arrive in Saltash you're greeted by the Royal Albert Bridge. This impressive landmark was completed in 1859 and adds some historic character to the coastal area. You can also find the impressive 11th century Tremonton Castle which looks over the valley, a must-visit for anyone who loves architecture and history.
When you move to Saltash you're living in the beauty of the past. The market town was established in the 12th century by the lord of Trematon and the town has been a popular residential town ever since. Residents and visitors can learn more about the town's impressive history in the Saltash Museum and the Local History Centre too.
Modern Elements
While Saltash has an impressive historical presence, it also features a diverse range of restaurants, hotels, and businesses too. Saltash sees a lot of tourism in the summer months and the town has accommodation and shops to make sure the local population has everything they need.
If you want exciting nightlife, Plymouth is just across the river and you can also visit the nearby resorts of Polperro and Looe. This is ideal for anyone who likes to dine out and enjoy drinks as hospitality is only a short journey away.
Everything You Need
Alongside exciting bars, restaurants, and historic sites, Saltash offers necessities like a hospital, a leisure centre and transport links. Saltash railway station is managed by the Great Western Railway and can take you to London Paddington if you make a quick change at Bristol Temple Meads. You can also find an extensive range of bus routes within the Saltash area too.
If you're looking to raise a family in the Saltash area, there are a range of schools including St Stephens Community Primary School and the Brunel Primary school which are all within walking distance of the centre of the town. For higher education, you have access to the Saltash Net Community School and the Cornwall College Saltash.
Saltash is a popular residential area, offering high-quality amenities and natural beauty too. Other facilities in Saltash include a range of dentists, banks, gyms, post offices, and even a golf course. Everything you need to live a comfortable life is available in this gorgeous coastal town!
Contact Pilkington Estates To Start Your Moving Process
If you're ready to start your moving process, don't hesitate to contact our expert team today. With premium property marketing and exclusive listings, we're here to make the buying and selling process stress-free. You can also visit us in person in our new Saltash office too! Are you ready to move? Contact us here to learn more about our buying.
Located in Keast Mews behind Fore Street in Saltash, this branch will be there for our neighbours over the bridge. To celebrate the opening, for a limited time we will be welcoming back our £500 referral scheme for Cornwall. Do you know someone looking to sell or already trying to sell a property in Cornwall? Recommend them to us and earn yourself a £500 referral fee when we successfully complete on selling their property.
Please contact us on 01752 982773