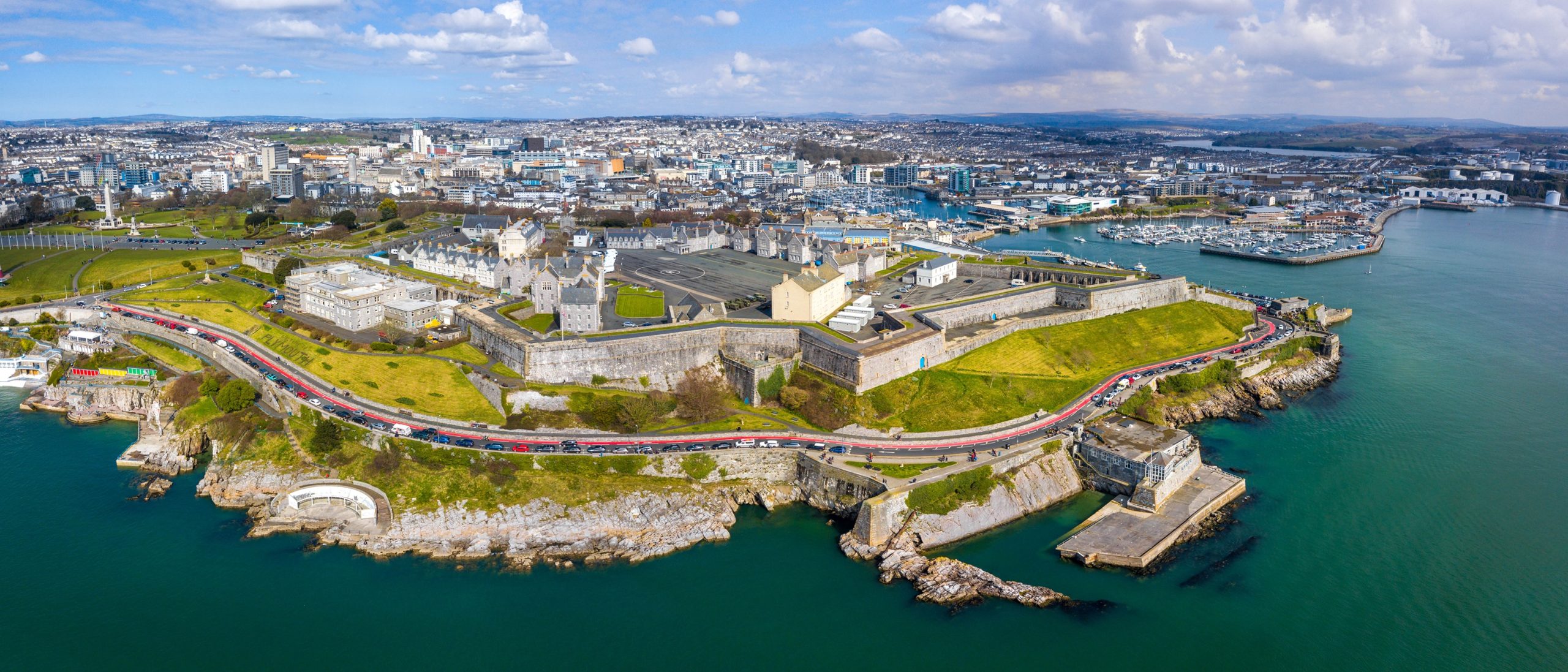 Plymouth is getting more and more popular every year. But, why are so many families choosing to relocate to this city?
With seaside views, urban life, and excellent amenities, Plymouth offers residents all they need to live a comfortable life. It may be a smaller city than others in the UK, but Plymouth is full of charm and friendly people. Not only that but it has excellent transport links too.
One of the most popular areas of the city is the bustling waterfront area. This coastal spot is a favourite for locals and tourists alike! This area has a cosmopolitan atmosphere and lots of charm too, so it's no surprise houses nearby get sold quickly!
Keep on reading to explore why the Plymouth waterfront area is so popular.
Urban life meets the seaside
The waterfront area is extremely popular for those that love the historical charm and the quaint British seaside feel. With a mix of historic buildings and modern developments, the waterfront feels different to other English cities. Plymouth offers a sophisticated take on the traditional seaside down, resulting in it being dubbed the "Ocean City".
This waterfront area boasts a range of cafes, bars, restaurants, and nightclubs too. If you need exciting hospitality amenities in your life, the Plymouth docks area is perfect for you. A wide range of cuisines and businesses are found here, giving you an urban feel in a different setting.
Plymouth also boasts two universities, plus the Plymouth College of Art. These highly ranked schools add an extra buzz to the area, whilst bringing in more tourism and an emerging arts scene too.
The best area in England to invest in
As many of us look at alternative areas to live in, Swann Security has created a list of the best areas in England to invest in property. This list is curated from data including property prices, crime rates, people's relationships with their neighbours, and more. The city at the top of this list was none other than Plymouth!
In the list, Plymouth was named the best overall city to live in and invest in, as well as the city with the highest number of residents that have a good relationship with their neighbours, too. The investigation also found that the city has an average price for a 3-bed at £185,000 and a low crime rate too. There's no surprise that many are moving away from bustling megacities when you can have it all in an area like Plymouth.
The Swann Security lift featured Belfast in second place with an average house price of £164,000 and Cardiff came in third place with an average house price of £225,000. When inner-city rents are sky-high, there's no surprise that families are looking for quieter cities to raise children in.
Natural beauty at your fingertips
While the proximity to great nightlife and academic institutions always puts central Plymouth properties on the map, one of the main reasons these homes get snapped up so quickly is for their great views. A range of these waterfront-based homes offers a sea view, something you just can't find in other cities!
Plymouth is surrounded by beaches, coves, and other areas of natural beauty, however, nothing beats watching the sunset over the water from your bedroom window.
Interested in Plymouth?
Plymouth is a unique city with a completely different atmosphere to other cities in the UK. If you're interested in experiencing a new pace of life in Britain's Ocean City, make sure you contact us to find out more about our Plymouth-based real estate services.
Are you looking to move to Plymouth? Let us help you find your new property. Explore our expert buying services here.