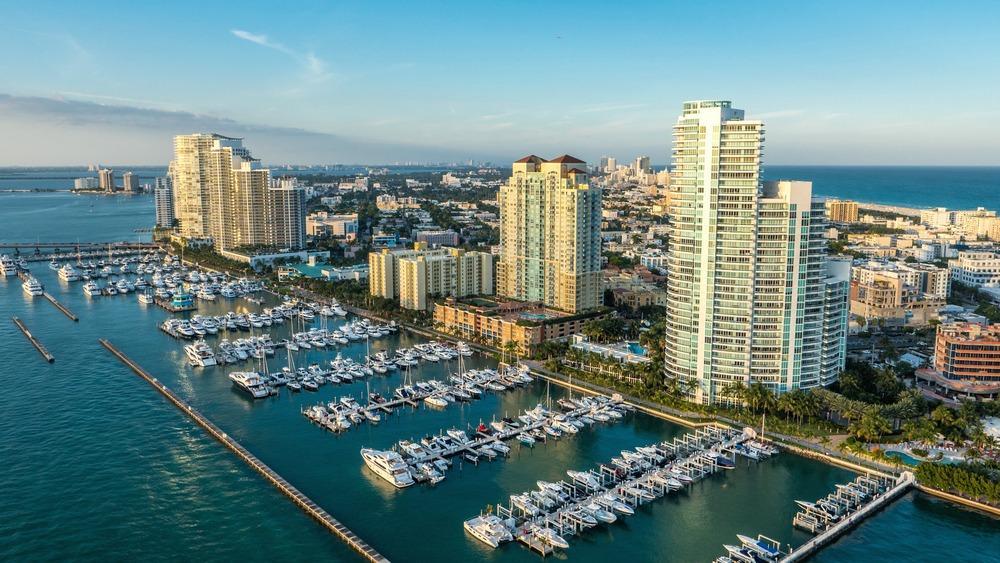 Have you ever tuned into Million Dollar Listings?
This popular luxury property show is back for the 9th season, but it's based in Miami this time. This show follows professional real estate brokers selling luxury homes to wealthy clients.
Though Miami is far from Plymouth, this show and similar shows have had an impact on the UK property market. These brokers are known for their unique property marketing methods, which are now being adapted for UK properties.
So, if you're interested in selling your home, keep on reading. The Million Dollar Listing team has some handy tips to help stage your property for potential buyers.
The importance of styling
It's no secret that buyers respond well to homes that go the extra mile with their staging and decor. But, how do the Million Dollar Listing teams make their properties look so great?
We've broken down the top home styling tips from the cast to ensure you've got the secret industry knowledge. If you're selling your home this year, make sure you take note of some of these top tips.
You can also contact the Pilkington estates team for our professional property marketing services. We're always here to help!
Clear the Room
An essential tip for high-end property marketing is to clear the room. It's necessary to do this first when you start a home styling or staging project. Clearing the space allows you to see it as a blank slate. Without any extra clutter, it's easier to formulate a plan and highlight the best areas of the architecture. Don't be scared of empty space! This can leave the house feeling light and airy.
Upscale the Finishes
Another important tip is to upscale the finishes. While this isn't always possible, try not to buy low-quality options if you're purchasing extra finishes and furniture for your viewings. Of course, you don't need to blow your budget, but make sure you opt for pieces that will inspire your buyer to want your home.
It's also worth noting that any extra finishes (such as lamps or rugs) should align with your current decor. This will leave your home looking cohesive, plus the finishes will fit your new home when you move.
Use Mirrors
Mirrors are an underrated tool.
When you focus on adding a few mirrors to your home, you will notice that it will instantly feel lighter. Large mirrors reflect any natural light and leave your home feeling larger than it is. They also add a luxury feel, so add a mirror now if this is the atmosphere you're after!
Add lighting
Similar to mirrors, make sure you add lighting fixtures too. Different types of lighting can change the ambience of the space, so make sure you're creating a positive feel. Whether you opt for table lamps, standing lamps, or intricate overhead lighting, it will make a difference to the feel of your home.
Create a flow
This tip can sometimes be overlooked, but it's essential to create walkways through your home. Sometimes, each room will start to feel "blocky" as furniture styles change from area to area. Instead, focus on creating a decor style that flows through the property and avoid placing furniture in the way of the natural walkthrough route.
Choose a focal point
Though the Million Dollar Listing team advises sellers to avoid "cluttering" rooms, you should also avoid being too minimalist. If you strip everything back too far, you run the risk of showing potential buyers a dull room.
Creating a focal point can be done through a range of objects, but the Million Dollar Listing team prefers to use art. When you decorate the room with an exciting art piece, the mood of the space changes. The team suggests going big but neutral – this way, you're appealing to more tastes.
The bottom line
While these tips won't fit all properties, it's worth noting them when getting your home ready for viewing. Selling a home is exciting, so make sure you get creative and enjoy the staging process.
If you're interested in selling your Plymouth home, contact us here.
We also offer a range of professional property marketing services, including home staging. Find out more about these here.